Traditional hamam
Jacuzzi
Massage
Dry and steam sauna
Inspired by Persian culture, Ghasr Monshi traditional hamam has put together a unique and artistic collection of Iranian bathroom elements to make moments full of peace and joy last in the minds of the guests of this hotel.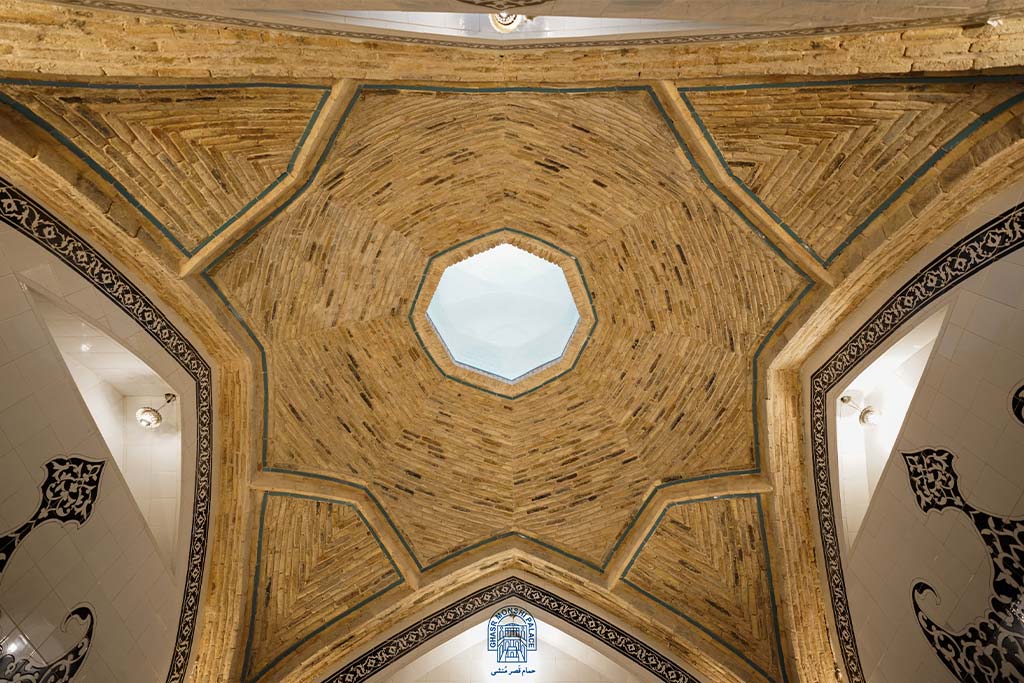 Traditional hamam in Isfahan
In the past, the bathroom was a unique set of customs, rituals and traditions. Because Iranians have long paid special attention to cleanliness and its place in their culture. In fact, the bathroom is an important part of the tangible, intangible heritage and popular culture of Iranian life, which the passage of time has left behind a dust of oblivion.
The treasury is one of the most prominent parts of public hot springs in the past history of Hammam. This part is the main place for bathing, washing and bathing.
In "Khazine Qasr Manshi" all the taste and art of the master architect is focused on creating a masterpiece, which with a suitable combination of brickwork, high ceiling, double dome, unique light fixture and the sound of water from the fountains, creates a pleasant and soulful atmosphere. and has created a mesmerizing
This space has provided guests with a different experience of using a hot tub under the unique double-clad dome of Khazineh along with a unique view of the sky.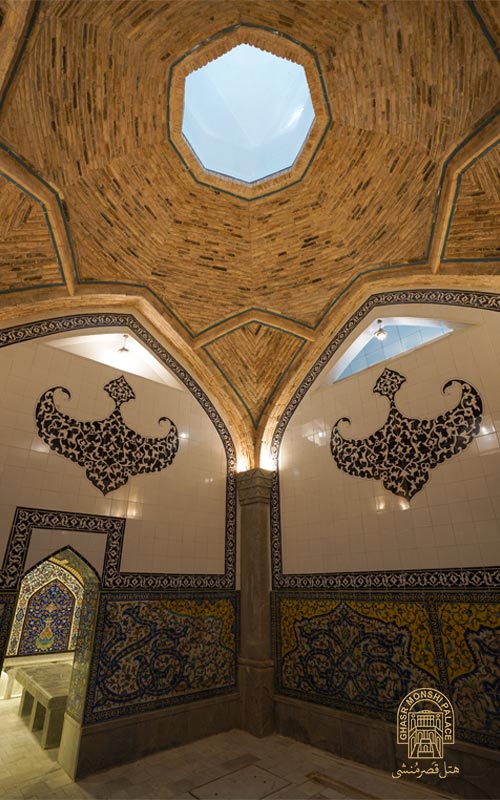 In the last part of this unique complex, a space has been created to recover the depleted energy of the guests during the trip. This section includes a massage room with two beds and a dry sauna room. All massage services such as relaxation, Swedish, Russian, local and therapeutic massages, along with salt, hot stone, head and facial massage; It is provided in this part of the bathroom.
Delak Khana is one of the other parts that were common in the hot springs of the old days and had a therapeutic aspect. Delak Khana Ghasr Monshi has provided guests with a unique experience of bathing, bagging, exfoliation and massage in Iranian style in a space covered with marble and exquisite Iranian tiles.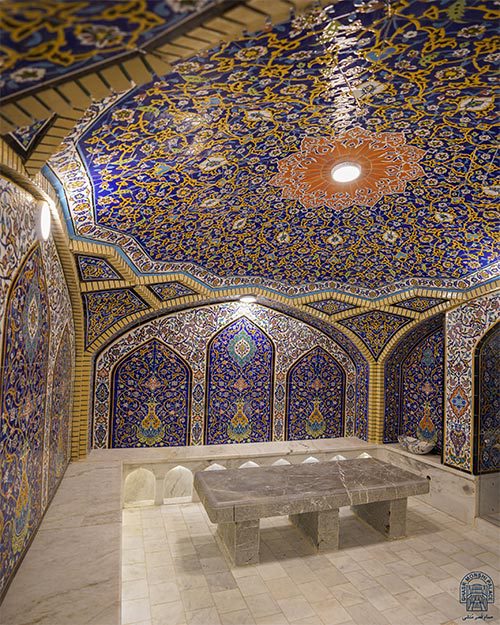 To get more information, to get the price list and services provided, you can read the Ghasr Monshi bathroom catalog.