History of Ghasr Monshi Palace
Ghasr Monshi Boutique Hotel is a national treasure, inherited from Safavid Dynasty. It was initially built by Mirza Razi Monshi, son-in-law of Shah Abbas the First, the fifth king of Safavid Dynasty, who ruled from 1588 to 1629. Mirza Razi Monshi dedicated the palace to his wife, Hava Beigom, daughter of Shah Abbas I. Mirza Razi Monshi and Hava Beigom together opened cafes, a Hamam, or a public bathhouse, and a mosque, surrounding the Ghasr Monshi Palace, all of which formed the Ghasr Monshi neighborhood. Although the history of this neighborhood goes back to the 17th century, during Safavid Dynasty reign, the remaining architecture of the palace that we see today indicates that major renovations took place during Qajar Dynasty. There exists well-defined architecture symbols that resemble Qajar traditions and architectural assemblies. A "هفت دری" or "haft dari Orosti", a 7-door grand window, that is 4 meters tall, with stained glasses, and "شیر و شکر" or "Sheer-o-Shekar" paintings all around the Shahneshin Hall, or the King's Hall, are some of the very Qajar elements that indicate a major renovation took place during the Qajar Dynasty reign, most likely in the 19th century.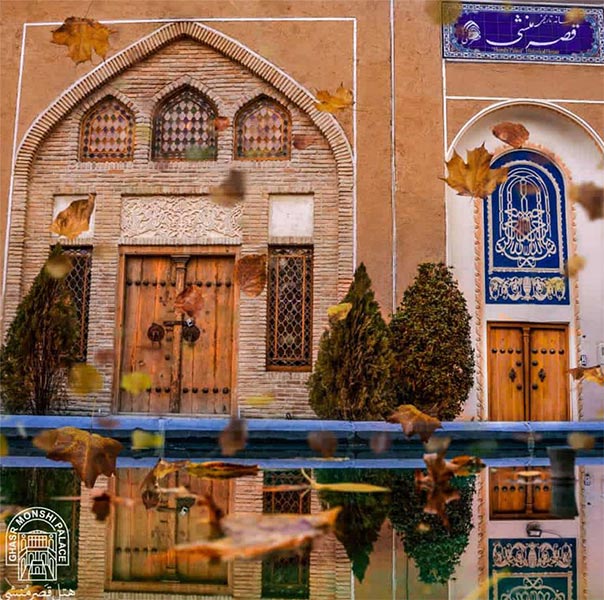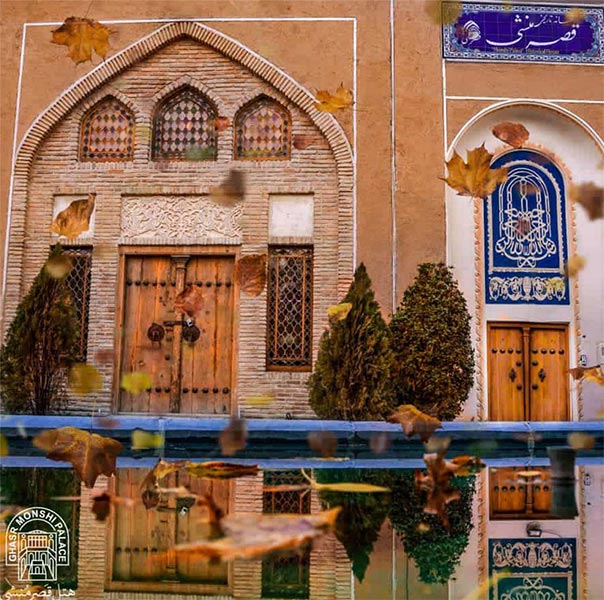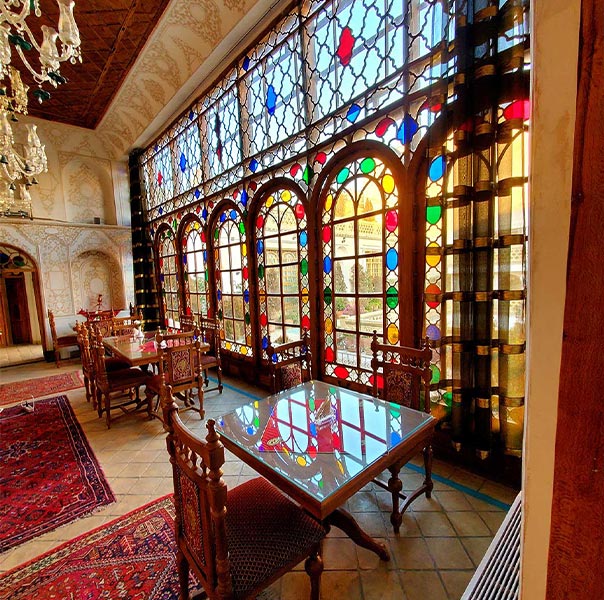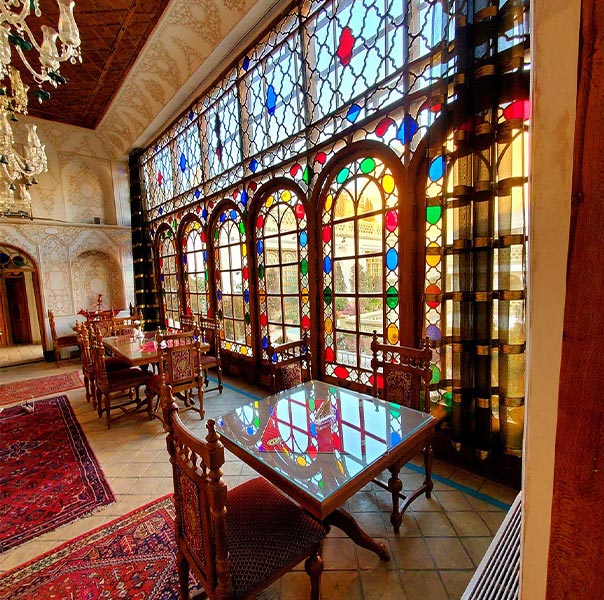 Historic palace In an old city
Ghasr Monshi Neighborhood is one of the oldest parts of the old town of Isfahan. Before Islam, Ghasr Monshi was a village, closest to the city center of Isfahan, which later became Naqshe Jahan Square. Darvaze Hassanabad, or the Hassanabad Gate, was once the entry alley to the town, located in the south eastern corner of the Naqshe Jahan Square. As a result Ghasr Monshi neighborhood and Ghasr Monshi Palace held great importance, as it was very close to the city center, and located close to a gate that led entry or exist for merchants, visitors, and anyone who wanted to visit the Square through the southeast corner. During Qajar dynasty, rulers or their appointees would reside in the Ghasr Monshi Palace, and later one became the main residence of a famous Marja, "مرجع", or religious cleric, Agha Najafi. Agha Najafi and his family owned this property for decades, until 2005.
Ghasr Monshi's historical background and its strategic location made it an important historical house, and later on was name a national monument.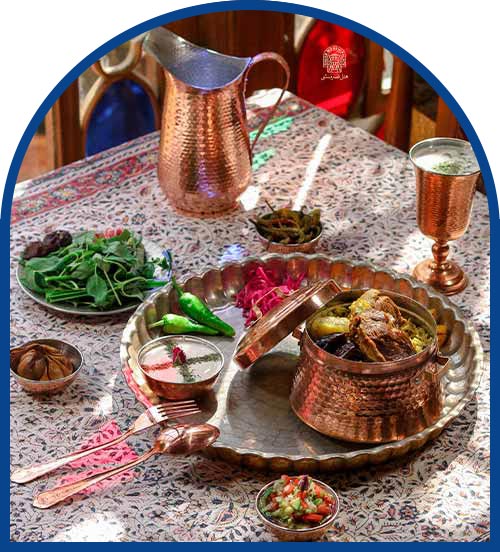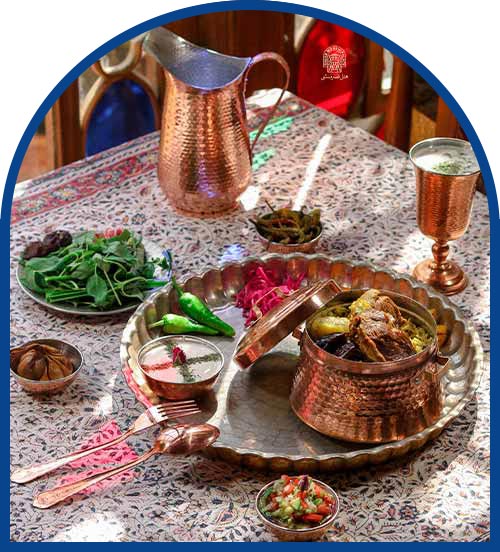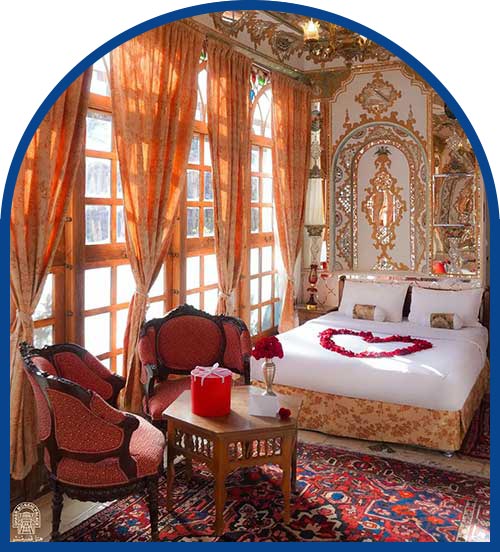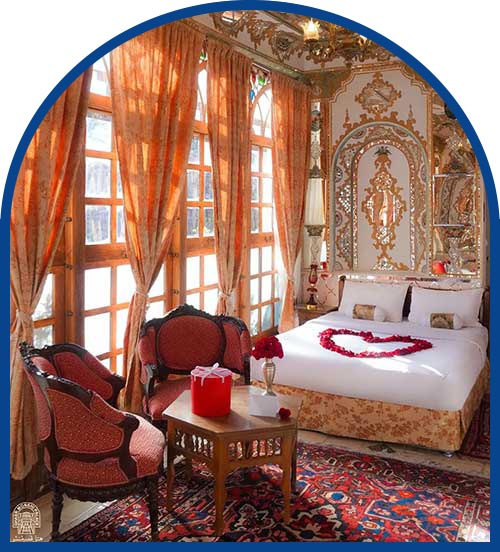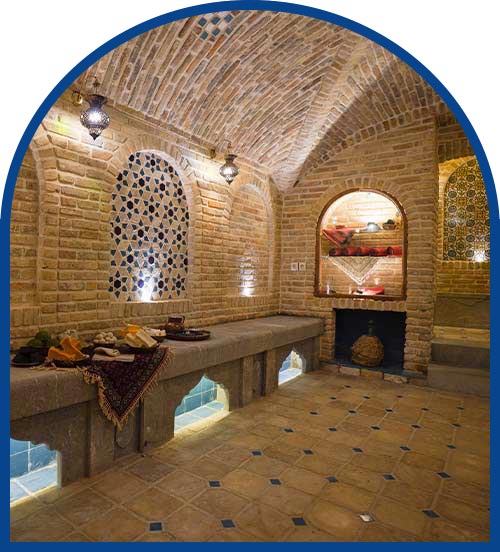 Until 2005, unfortunately most parts of this beautiful historical house were separated, destroyed, and rebuilt for other purposes. In 2005, when considerable efforts were made to preserve this house, only 700 square meters, which estimated to be 20%-30% of the original palace, remained. It was very unfortunate, and a miserable lost, as most of the original rooms were gone, or greatly damaged. In 2005, the rooms that remained included Shahneshin Hall, "شاهنشین", or King's Room, Ayne Hall, or Mirror Room, the Hozz Khane, "حوض خانه", and Sardab, "سرداب".
In 2008, after consultation with Iran's Ministry of Cultural Heritage, Tourism, and Handicraft, and acquiring relevant permits, the rehabilitation and reconstruction of Ghasr Monshi Palace began, to make it into Ghasr Monshi Boutique Hotel. Due to its close proximity to Naqshe Jahan Square, and UNESCO regulations that limit building above 6 meters in such proximity, a traditional architectural method called "Godal Baghche", "گودال باغچه", or Sunken Garden was used. This method allowed to create space for a garden inside the ground. By using this Sunken Garden and creating a garden 12 meters deep into the ground, enough space was provided to build 18 rooms, an elevator, and a 140 square meters Hamam. Most importantly, in this process that took more than 7 years, all the halls and rooms that remained from Qajar era were preserved and only rehabilitated to keep the same authentic structure and ambiance, and yet add additional facilities, such as an elevator or a SPA, to create more comfort for visiting guests. Additionally, modern civil underground structure allowed to make the remaining structure resilient to earthquakes, bringing more safety and peace of mind to anyone visiting or staying in this historical treasure. It was particularly a complicated work, as it involved creating space under a historical building that did not have a foundation, solidifying the structure, add space into the ground, and yet preserving all remaining rooms on the ground floor as untouched. Consequently, this masterpiece was successfully concluded and the Palace reopened as Ghasr Monshi Boutique Hotel in December of 2016.